Score! This here is a Featured Team.

Kaijō High has been featured, meaning it was chosen as a team of interest.
"
Wearing their traditional blue, these national-level veterans have come from the highly competitive Kanagawa prefecture! They had flawless offense and defense before, but now they've added a member of the Generation of Miracles, Ryōta Kise, to become a truly perfect team!! The Blue Elites, Kaijō High School!!
"

—Kaijō High being announced onto the court

Kaijō High (海常高校 Kaijō Kōkō) is a high school in Kanagawa. They have a very strong basketball team who regularly make appearances in the Interhigh. They have one of the Generation of Miracles, Ryōta Kise, which makes them even stronger than before. Their captain is Yukio Kasamatsu. They competed in the Winter Cup, played in the semi-finals against Seirin High. Having reached the semi-finals of the tournament, Kaijō High were placed in a third place match, in which they eventually lost due to Kise's injury.[1]
History
Last year, they were defeated early in the Interhigh preliminaries. At a crucial moment in a match, Kasamatsu made a miss pass and their opponents overtook the match. Although some blamed Kasamatsu for their loss, Kaijō's coach, Takeuchi, made Kasamatsu the captain.[2] Kasamatsu decided to win the next Interhigh, but they were defeated by Tōō in the quarter-final.
Because of their Interhigh participation, they are now competing in the Winter Cup. They passed the first three rounds and won against Fukuda Sōgō Academy in the quarter-finals, placing them for the semi-finals against Seirin High. After a tough match, Seirin emerged victorious.
Having lost to Seirin, they are placed into a Third Place Match against Shutoku who also lost to Rakuzan. Because Kise didn't play, Shutoku eventually won because they weren't able to stop Midorima.
Matches
Practice matches
Interhigh
Winter Cup
Team
Ryōta Kise
---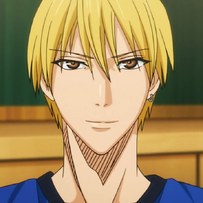 ---
#7 // SF
Shinya Nakamura
---
---
#9 // SG
Mitsuhiro Hayakawa
---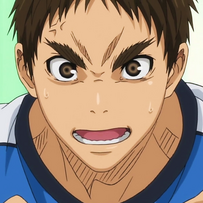 ---
#10 // PF
Genta Takeuchi
---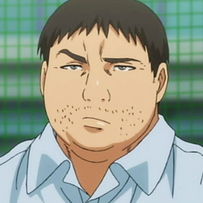 ---
Coach
Former
Yukio Kasamatsu
---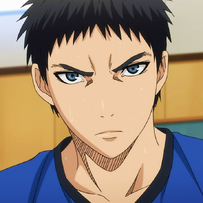 ---
#4 // PG/Captain
Yoshitaka Moriyama
---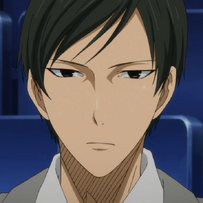 ---
#5 // SG
Kōji Kobori
---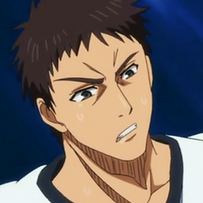 ---
#8 // C
Stats
Offense

 

8/10
Defense

 

8/10
Bench Strength

 

7/10
Height

 

8/10
Teamwork

 

8/10
Trivia
Their school has all the sports clubs of national level. It's a tradition so the facilities are very complete.[3]
Kaijo High also has players with Talent; Yukio Kasamatsu (Elite Plays), Mitsuhiro Hayakawa (Power Rebounds), Yoshitaka Moriyama (Irregular Shot), Koji Kobori (Post Moves), Shinya Nakamura (Seiho-level Defense) and Kise Ryota (Copying)
They are similar to Basketball team of Ryonan High School from the Slam Dunk series. Both Kaijo and Ryonan are the first teams to be faced by the main teams Seirin High and Shohoku High in practice games and faced, and lost to the main teams later on.

References
↑

Kuroko no Basuke chapter 231, page 1

↑

Kuroko no Basuke chapter 63, page 14