Team Strky is a street ball university team composed of recently graduated third years: Miyaji (Shūtoku), Imayoshi (Tōō), Higuchi (Rakuzan), Kasamatsu (Kaijō), and Okamura (Yōsen). Their captain is Shoichi Imayoshi.
Matches
Streetball matches
Team
Yukio Kasamatsu
---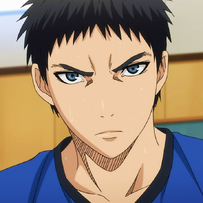 ---
#7 // PG
Kiyoshi Miyaji
---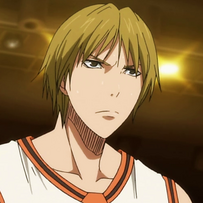 ---
#6 // SF
Shoichi Imayoshi
---
---
#4 // SG
Kenichi Okamura
---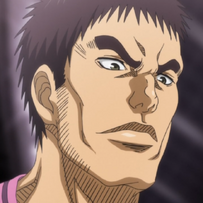 ---
#8 // C
Shōta Higuchi
---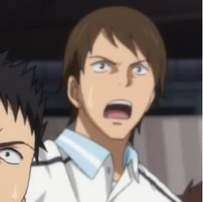 ---
#5 // ?
Trivia
The team's name STRKY is a reference to each player's former high school: Shūtoku, Tōō, Rakuzan, Kaijo, and Yōsen.
Three of them were the former team captains of their high schools (Kasamatsu, Okamura, and Imayoshi respectively).
Strky is pronounced as starky.
Kasamatsu came up with the team's name.
References