Bereisgreat, aka Bere, aka Bert, aka Umihotaru

Adopted this Wikia back in August of 2011, worked on it for 2,5 years until my interest just disappeared.

Still proud of what I and my fellow admins (much love to them) achieved here, had some good memories. I hope people still use this Wikia for information, that would make me happy.

If you really want to contact me, reach out to me on Twitter.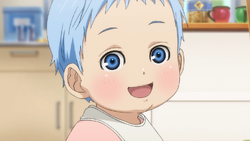 For nostalgia purposes:
Kuroko no Basuke Wiki Edit Milestones
Edits
Date
1
July 26th, 2011
250
July 28th, 2011
500
July 31st, 2011
750
August 2nd, 2011
1000
August 7th, 2011
1250
August 9th, 2011
1500
August 11th, 2011
1750
August 14th, 2011
2000
August 16th, 2011
2250
August 19th, 2011
2500
August 23rd, 2011
2666
1 month on the wiki
2750
August 28th, 2011
3000
September 3rd, 2011
3250
September 8th, 2011
3500
September 28th, 2011
3750
November 5th, 2011
4000
November 24th, 2011
4250
December 3rd, 2011
4500
December 13th, 2011
4750
December 21st, 2011
5000
February 2nd, 2012
5250
February 23rd, 2012
5500
March 24th, 2012
5750
April 9th, 2012
6000
April 20th, 2012
6250
April 30th, 2012
6500
May 6th, 2012
6750
May 14th, 2012
7000
May 20th, 2012
7250
May 25th, 2012
7500
June 16th, 2012
7750
June 24th, 2012
8000
July 3rd, 2012
8250
July 22nd, 2012
8500
August 7th, 2012
8750
September 2nd, 2012
9000
September 21st, 2012
9250
October 20th, 2012
9500
November 1st, 2012
9750
November 4th, 2012
10000
November 11th, 2012
10250
November 19th, 2012
10500
November 28th, 2012
10750
December 2nd, 2012
11000
December 9th, 2012
11250
December 15th, 2012
11500
December 16th, 2012
11750
December 20th, 2012
12000
December 26th, 2012
12250
January 10th, 2013
12500
Januray 12th, 2013
12750
January 12th, 2013
13000
January 15th, 2013
13250
January 29th, 2013
13500
February 3rd, 2013
13750
February 6th, 2013
14000
March 4th, 2013
14250
March 26th, 2013
14500
April 9th, 2013
14725
April 23rd, 2013
15000
May 5th, 2013
15250
May 16th, 2013
15500
May 30th, 2013
15750
June 12th, 2013
16000
June 27th, 2013
16250
July 14th, 2013
16500
August 11th, 2013
16750
August 31st, 2013
17000
September 26th, 2013
17250
November 1st, 2013
break?
18000
January 25th, 2014
18250
April 21st, 2014