Score! This here is a Featured Team.

Yōsen High has been featured, meaning it was chosen as a team of interest.
"
Like a tree with great roots, a pressure of immobility.
"

Yōsen High (陽泉高校, Yōsen Kōkō) is an elite school in Akita where the Generation of Miracles' center, Atsushi Murasakibara, and Tatsuya Himuro play. Yōsen High ranked 3rd in the Interhigh[1], after Tōō Academy and Rakuzan High. They were automatically placed for the Winter Cup and played the quarter-finals against Seirin, which they lost. Their captain is Kenichi Okamura.
History
Yōsen High is labeled a powerhouse, with many especially wide and strong players, Yōsen is a center team. With three of their team members being the tallest players of the whole Winter Cup, their defense is unrivaled in the region, maybe even in the whole country and earned the nickname of "Shield of Aegis".[2] In the second and third round of the Winter Cup, Yōsen managed to keep the other teams completely from scoring, the match ended at 80 – 0 and 72 - 0 respectively. Their invincibility was stopped by Seirin High in the quarter-finals and ended their participation in the Winter Cup.
Matches
Interhigh
Streetball 5-on-5
○ Yōsen High vs Seihō High ● (52-31)
Winter Cup
Team
Atsushi Murasakibara
---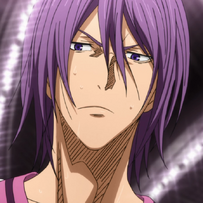 ---
#9 // C
Tatsuya Himuro
---
---
#12 // SG
Wei Liu
---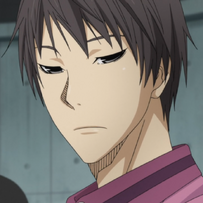 ---
#11 // SF
Masako Araki
---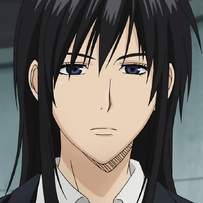 ---
Coach
Former
Kenichi Okamura
---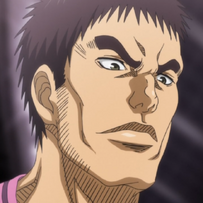 ---
#4 // PF
Kensuke Fukui
---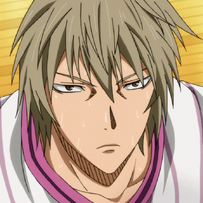 ---
#5 // PG
Stats
Offense

 

8/10
Defense

 

10/10
Bench Strength

 

8/10
Height

 

10/10
Teamwork

 

6/10
Trivia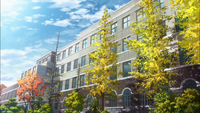 Yōsen High School doesn't allow students to participate in non-school competitions, for example the Street Basketball 5 on 5.[3]
Their school area that snows, they have enrolled foreign talent, western education with a western influence in their architecture. They have delicious food in their cafeteria.[4]
One of Yōsen High's education policies states that every student has to complete few hours of volunteer service each year. Each student participates in his/her desired volunteer service on school's appointed "Volunteer Day".
Yōsen is a "mission-kei" school - which means a Christian school. Hence the cross design in their school emblem, presumably.[5]
Yōsen High's players are mostly based on three tall players (Murasakibara Atsushi, Kenichi Okamura, and Wei Liu) two of three are just power players and one Generation of Miracles. Two small players (Kensuke Fukui and Himuro Tatsuya). Their base 2-3 defense is actually a replica of Jason Kidd's Milwaukee Bucks, where they not only went for height, they also went for length and wingspan. [6][6]

− −
References